Inspired To Change
How PKL Physical Therapy has change lives
Featured Testimonials
"Dr. Karimi & his staff at PKL Physical Therapy have provided me with a level of care that is completely unmatched by any other healthcare professional. Against all odds, I was not only able to avoid surgery, but had my cake and ate it too by being able to play football again and compete for an NFL position"
– Kevin Basped, defensive end for the UFL's Omaha Nighthawks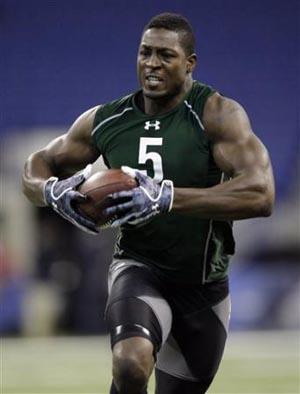 "I felt trapped in my own home because I didn't have the strength to walk down my front steps! Helplessly, I had to wait for my son to come home from work to help me walk. I felt hopeless and depressed. Thank god for my physical therapist, Krista, for strengthening my muscles and giving me the balance and confidence to walk down my steps by myself! I now independently leave my home and can walk around my block. There is no doubt that my health would have spiraled downhill if not for PKL Physical Therapy. They gave me my life back again. A thousand thanks to my therapist, Krista!"
– Eleanor Z , Massapequa, NY
"I started weight training at my physical therapy facility after resolving a shoulder injury at the age of 65. I had never lifted a weight before and I was extremely weak. I had poor bone density which put me at a high risk of fractures. I stuck with the weight training and gradually built muscle strength and was able to do more and more with my body. It was wonderful because as I got stronger, I did more and as I did more, I got stronger and so on and so forth. After several years I had a bone scan done and it stated that I, a 72 year-old women, had the bone density of a 24 year old man! Now if that's not the fountain of youth, I don't know what is! I'm now in my late 70's and love exercising. It has allowed me to do other aerobic and fun exercises that I couldn't do 20 years ago. Weight training has helped me tremendously and I can't imagine my life without it."
– Louise G, Massapequa, NY
This letter is in regards to the professionalism, time and care that Dr. Parsa Karimi PT, DPT at PKL Physical Therapy & Wellness provided my athletes. I first met Dr. Parsa Karimi, co-founder of PKL Physical Therapy, in 2006 simply because of the close proximity of his facility to our Amityville Memorial High School. My athletes and I were very fortunate to have stumbled upon Dr. Karimi and PKL Physical Therapy & Wellness. I quickly realized that I had discovered the most exceptional, patient, knowledgeable and understanding physical therapist to date.
As a varsity level head coach of 22 years and an All-American athlete, I have fortunately, or unfortunately, been exposed to many physical therapists across the country. Dr. Karimi's ability to diagnose and effectively treat my athletes has been quite impressive. The treatment provided by PKL Physical Therapy has enabled my athletes to get back onto the field, pain and worry free. The hands on treatment & aggressive exercises provided have helped my athletes resolve pain. Dr. Karimi and staff efficiently & effectively treat athletic injuries as well as providing injury prevention with their strength and conditioning program. Dr. Karimi's hands on treatment and aggressive exercise routines have helped my athletes gain back the confidence needed to compete again.
I have, and will continue to, refer my athletes and anyone who is need of quality sports physical therapy care to PKL Physical Therapy & Wellness. I thank Dr. Karimi and his staff for their diligent, caring and unique physical therapy philosophy, which has positively touched the lives of so many athletes and patients.
– Reynolds Hawkins LCSW, Head Track & Field Coach Amityville High School
I am a 44-year old woman who has suffered with chronic arthritis of the left hip for over 20 years. I had multiple surgeries to prevent total hip replacement, but unfortunately in 2010, I was left with no other option. I've had physical therapy throughout my life and although many of the establishments I had visited were very good, I never felt 100% after their treatments. I often felt left on my own to exercise at their facilities. After realizing that my leg was too weak to ignore I decided to go ahead and try physical therapy one more time. I found PKL Physical Therapy & Wellness by chance on the internet and made an appointment. It has been only 3 weeks and I can only say that they are excellent! They have me on an exercise routine that truly makes a difference. They work with me and have helped me gain back my confidence in walking. Their massage therapy has also made an incredible difference in how my body feels. I would highly recommend PKL Physical Therapy & Wellness and their very caring and professional staff to anyone who really wants to heal and get their life back!
–Francesca Calio
I suffered injuries over the years that led to a meniscus and ACL surgery. Luckily I was able to find PKL Physical Therapy to aid in my recovery. They did a thorough analysis of my condition and was able to treat me to a full recovery. The aides were very consistent in keeping me active during my workout recovery and home exercises were prescribed to further help. I highly recommend that you go to PKL for your physical therapy needs.
–Joe Bello
After countless ankle sprains, chronic pain, failed PT at other facilities and what felt like not other options, Dr. Karimi and the staff at PKL really helped turn my situation around. After a few short visits, my ankle pain was subsiding and my mobility was improving. In addition to the physical improvements, my spirits were raised, and the entire staff made me feel like this was a group effort, and I was not alone. Thanks to PKL I am back on the soccer field, playing the best I have in my life. I would absolutely recommend PKL to anyone who wants results., period.
– Kirsten Gruener
I'm an avid runner and assumed that I would always have minor knee pain or discomfort when running long distances since no matter what I tried, nothing ever seemed to change. After pulling a muscle at mile seven during a half marathon and hobbling across the finish line almost in tears, I knew something had to change. I wasn't ready to give up running, so after some persuasion by my fiance I reluctantly decided to give physical therapy a chance. I am SO glad I did – the team at PKL was absolutely fantastic with not only fixing my injury but also educating me on what I needed to do in order to prevent further injuries. Everyone was always incredibly kind and helpful. The hours are very accommodating, I would come after work from the city and it was never an issue. Best of all, I'm back to running long distances with ZERO pain whatsoever. I not only highly recommend, but insist, that anybody who needs physical therapy goes to PKL. You will receive top notch treatment in a wonderful environment.
– Jessica Wysocki
After overexerting myself during a workout, I was experiencing persistent hip pain that would keep me awake at night. The pain was worsening to a point where it was affecting the way I walked. I was in a lot of discomfort. A friend of mine recommended PKL Therapy in Amityville. I was unaware that I could go directly there without seeing my primary care physician (this saved me valuable time…and a co-pay!). From the moment I was treated there, I started to feel better. Drs. Karimi and Stellato are top notch and have hands of gold as does their Physical Therapy Assistant Anthony. Because of them, I finally feel like my self again. I have no pain, and can now sleep soundly. In addition to the great care they provide, their entire staff is professional, friendly, and very knowledgeable. The facility is new, conveniently located and has ample parking. I had been skeptical about physical therapy in the past but I am now a true believer! Thank you PKL!
– RoseMarie Garcia
I greatly recommend PKL Physical Therapy for their sincere efforts to get u well ASAP! The staff there r hardworking and considerate. I had a right shoulder surgery in 2014 that I have now fully recovered from, thanks to the deep massages and the well thought out workout routine given me. I am currently going thru therapy again and must say that I see significant improvements, in just 2 months, on a relatively serious right knee surgery that I had (full torn meniscus and micro-fracture surgery). Again the deep massages and the well thought out workout routines are simple and yet, very effective :-l (I am serious). If you TRULY want to get well, come to PKL for the best care you can receive
–Bertho Elisee
Never believed in physical therapy until I went to PKL. Staff is top notch and really helped on my road to recovery.Getting older isn't easy!!!
–Julio Chaves
I was promptly seen for a swollen wrist after a weekend of heavy shoveling. After being evaluated, the source of the problem was determined to be my shoulder, which led to my wrist overcompensating. They really are great diagnosticians. My wrist injuries were treated with both stimulation, stretching and massage, while the team worked on strengthening my shoulder as well. The staff was always courteous and professional. I was always seen on time, and had a great overall experience which led to a quick recovery.
–sdcekada
Dr. Karimi and his staff are experts in their field. At a crucial time in my life, when I was very ill, they were instrumental in a full-body recovery and a fresh start. Dedicated, caring and on point — never giving up on me, or letting me give up on myself. Having spoken with friends who used other PT establishments, I am certain that the care I received was a notch above the rest. Consult PKL first.
–Liz Lark Brown
Pkl is the best physical therapy spot I have ever went to. not only do the workers know what they doing, they are very friendly and professional. I tore my ACL, and meniscus at work. With that being said I have went from Therapy location to location in search of a spot who could give me the Therapy that I needed to gain strength back in my leg. I stopped searching for a place to do my physical therapy once I found PKL. I refuse to go to another Therapy spot. The work that they do is amazing and the Customer Service is a plus!
–Dov Marcellin
PKL provided rehab from surgery on my torn ACL and meniscus with the utmost of sensitivity and determination. I was able to return to my normal physical activity within 6 months with NO PAIN!! Since then, they have treated all of my aches and pains for over five years. PKL is like family; no other PT place is better suited to heal you than PKL!
–Rachel Brown
I've been to PKL on two different occasions for pains in my lower back and shoulder and both times I came out pain free. With their guidance on specific stretches and exercises I've been pain free since.
–Chritopher Espinal
Great results! Great people! Very attentive and supportive.
–Jackie Ehrlich
Whole family has used them over the last 5 years..wouldn't send them anywhere else! Great staff and great facility.
–Chris Bryan
I went to PKL Physical therapy in Amityville on a few occasions for back pain. The staff there did a great to get me back on my feet.
–Robert Lucas
I became a believer ! I was suffering with severe lower back pain following a sprain. My first session gave me so me so much relief. I was surprised. I was given a very professional analysis and explication about the source of my injury and a healing program to minimize future injuries. PKL PT thank you.
–Dennis Cumiskey
Great, professional service that excels in improvement in every level for their patients
–Nelson V. Medina
Due to my work I have had sustained many injuries and as such have had to go to various physical therapy centers in my career. Of all of them. I will say that PKL was the best by far. From the moment they greet you every time. To the intensive counseling and thorough evaluation. The staff is knowledgeable and experienced and go above and beyond for you. You are not just a number to them and these are the qualities you want in a PT staff. I recommend them highly and I hope this review helps someone in need.
–S Le
I came to PKL after rolling my ankle playing basketball. The Therapists were extremely knowledgeable and helpful from day one in explaining the reasons why and how we were going to rehab it, get it better and keep it better. The aides and staff were always very friendly and always made it feel like you were working 1 on 1 with them even when it gets busy. Strength equals function!!
– Nick Licardi
On your first visit to PKL you will meet with the Physical Therapist who thoroughly assesses your injury/complaint as well as other surrounding areas to maximize your time there and your recovery. I went for my first visit for back pain and they figured out the problem was also the muscles in my hip and hamstring. This is the first physical therapy place I have been to that gives a deep tissue massage. There is an open floor plan so even when I am in the gym doing the exercises the Physical Therapist are always watching what is going on. All the staff is really nice and knowledge, and its always easy to get an appointment! There have even been a few times I was in a lot of pain, called up, and they were able to see me that day and help me feel a little better! Absolutely recommend PKL if you want results.
– Amanda Schiller
PKL is indeed one of the best physical therapy places I've ever been to! Their staff is very knowledgeable, friendly and really motivated to get you feeling great again! I highly recommend them…Thank you PKL!
– Marcelo Smirnoff
A superb group of professionals. The results from PKL far exceeded any other PT location I have visited. This team is extremely knowledgable and very supportive of your situation, they are dedicated to deliver the best results from the day you walk in the door.
– Ben Birchall
Best therapists on Long Island by far. I had rotator cuff injury that doctors claimed would lead to limited mobility and permanent damage. I saw Parsa from PKL and he had me arm working after rigorous therapy and going above and beyond. His therapy led to a full recovery on my end and I'm forever grateful.
– Nima Hamzeh
PKL is a unique PT office in every way. Whether you are have a minor injury, post op surgery and anything Inbetween these are the people to see! They care for each patient and make the environment comfortable. The staff is knowledgable in all areas of PT and are always going out of their way to make sure you make a full recovery!
– Rob Bellairs
Even with multiple herniations, bulges and a pinched nerve in my cervical and lumbar spine, PKL has managed to work out my "kinks" in ways I never thought possible!! Full stars all the way!!!
– Cindy Attard
This place is the best! Great service, great knowlegde, great results. I was in a cast for 6 months with a broken wrist and now I'm completely healed and have all of my mobility back. I am now an active crossfitter, and play football and softball with no limitations. I would trust no one but PKL !! John Curtis
– Colleen Curtis
Parsa and his team are experts in their field. Locating the muscles that were affecting my torn meniscus has prevented me from having surgery. I can now walk, sit and stand with little or no pain.
– Ellen Resnick-Tjimos
It could be a very difficult experience needing PT to heal an injury. With Dr. Karimi and all of the dedicated team at PKL you feel confident that you are well taken care of and taking the right steps. All staff is extremely knowledgeable and well trained in their field. You feel comfortable working with any one there in both locations. The handling of appointments, exercises and care will exceed any expectations. I would only recommend PKL for someone in need of physical therapy. No matter what degree your injury you are good hands and in a pleasant environment.
– Shannon McCarthy
I came to PKL for the first time last month and it has been nothing but a pleasant and helpful experience. My doctor referred me here due to horrible migraines and after my first week of therapy and massages i haven't had a headache since. The therapists here are so caring friendly and very helpful i would highly recommend.
– Nicole Harkins
I'm an orthopedic surgeon and my patients have a great experience there. PKL gives a lot more one to one care than most physical therapy offices- and that's why I recommend PKL to a lot of my patients.
– Bennett Brown
There is no better place to go for any aches or pains or after surgery therapy. The staff have done wonders with me and my whole family. They had my father walking like normal after a month from double knee replacements
– John Anastasiadis
PKL in Bethpage is so welcoming to its patients. I felt right at home there! The staff is knowledgable and knows just how to motivate and instill hope in their patients. You won't find a more caring, intelligent, and determined PT place to heal your ailments. PKL is the place to go!
– Rachel B.
Few times, nowadays, can you find an establishment where the standard of professionalism and quality of service are met and exceeded as they are at PKL physical therapy in Bethpage. My doctor want to precribe pain medication to me for chronic shoulder pain which had been bothering me for years. Not wanting to be forever dependant on pharmaceuticals, I went to Pkl. After just 4 appointments. …4 appointments. .. the pain was gone and hasnt returned. This was 3 years ago. that is amazing. PKL is amazing.
– C Anasta
After two hip replacement surgeries PKL brought me back to life. Great people and caring staff.
– Luis Roman
or years, I had been using a chiropractor to deal with episodes of lower back pain brought on by a past injury. During my most recent instance, and on a trusted friend's recommendation, I visited PKL PT's Bethpage location to try another approach. Simply put, I will never visit a chiropractor for my back pain again, and my only regret is not having discovered this place earlier. Dr. Karimi is a miracle worker. I woke up the next morning free from pain.
– Travis Faulhaber