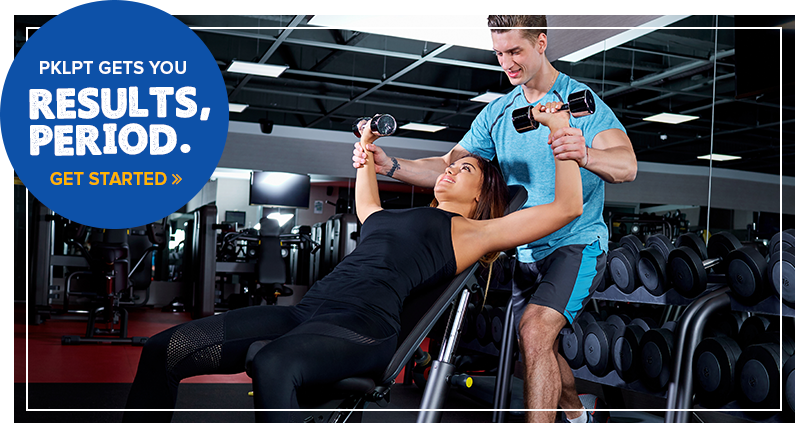 PHYSICAL THERAPIST DIRECTED FITNESS PROGRAM
Take control of your life today, for a healthier tomorrow.
Do you want to exercise in a friendly atmosphere and get the most out of a safe and efficient workout program specifically designed by our physical therapists? Then PKL's Fitness Program is for you!
Benefits of Joining PKL's Fitness Team
Postural Analysis
Strength testing of all major muscle groups
Range of motion and flexibility testing
Lower extremity stretch with every workout session
Friendly atmosphere and safe environment
Supervision during your exercise routine
Individualized fitness program
Sessions are not timed, work out at your own pace
Prepaid packages do not expire
Any client requiring additional attention (to prevent falls, assist with transfers, etc.) will be charged package #1 rates regardless of age/post-physical therapy status. Our physical therapists will make this determination based on the client's needs.
Package 1
Designed for anyone who wants to get started with physical trainer.
Prepay 10 Sessions $360
Prepay 10 Sessions $720
Package 2
Post Physical Therapy OR Youth (under 17), & Seniors over 65
10 sessions for $315
20 sessions for $630
Package 3
Post Physical Therapy AND Youth, Senior Citizen over 65 years
10 Sessions for $270
20 Sessions for $540