Meet Our Team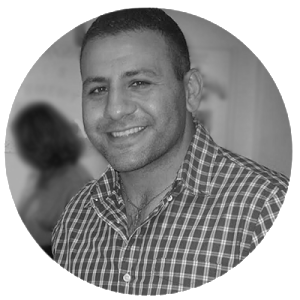 Dr. Parsa Karimi PT, DPT
Dr. Karimi has been specializing in outpatient orthopedic, sports and home physical therapy since graduating in 2003. Dr. Karimi graduated Cum Laude from the University of the Sciences in Philadelphia with a Bachelors' degree in Health Sciences and Masters' degree in Physical Therapy. He earned his doctorate degree from the State University of New York at Stony Brook in 2011. Along with his physical therapy degrees, Dr. Karimi has nearly twenty years of weight training experience. Recently, Dr. Karimi wrote the first of his many books to come, How to Choose the Right Physical Therapist – PKL's Guide to Help You Save Time & Money. His book highlights key characteristics of an effective and true orthopedic & sports physical therapist. It guides people all over the country to avoid ineffective "care" and find the best physical therapist to get results… period! Dr. Karimi is an active member of the Amityville Rotary Club, Chamber of Commerce in Amityville as well as a proud member of the American Physical Therapy Association.
Along with being the co-founder & president of PKL Physical Therapy & Wellness PC, Dr. Karimi has been the clinical instructor of numerous doctors of physical therapy. He takes great pride in teaching effective physical therapy treatment methods that have helped PKL rise above the rest. He developed an exercise video to help people of all ages build strength, avoid injury and stay fit! (see our PK Fitness webpage for more details) Dr.Karimi plans to teach physical therapy in the near future specializing in orthopedic and sports rehabilitation methods. He is active contributor of articles for Advance Magazine for the Physical Therapist. Dr.Karimi prides himself in helping patients avoid unnecessary surgery and continuous pain medication usage with their unique physical therapy philosophy.
Meet PKL's talented staff– All PKL therapists follow a "one philosophy under one roof" approach. This helps to maximize the consistency of your treatments and get you results now.